Next Date:  January 25-28, 2024
Experience Holistic Healing at our Sacred Sedona Healing Retreat at the Oasis in Sedona, Sedona Infinity Spa and on the land in Sacred Sedona
HEALING RETREATS
Whether you are looking to let go of your past or start a healing process, our Sacred Sedona Healing Retreat will help you to find balance and flow holistically in your life. A Healing Retreat may be the solution for energy blockages and held trauma that have resulted in dysfunctional relationships, actions, thoughts, emotions or physical health challenges. It is fundamental to understand the dynamics of your subtle energy body within your multidimensional being.
During our group retreat, we will examine cutting-edge science and ancient wisdom. And, yet, the focus will be on the practical application of this knowledge in your life. We will use techniques such as meditation, breathwork, Chakracises, spiritual counseling & guidance, life coaching, energy healing, red light therapy, extra sensory perception exercises, real-world tasks, visualization techniques, sound therapy and bodywork to help you connect into the consciousness of different aspects of your energy field, whether for healing or empowerment or both. We will look at the importance of self-care from a holistic perspective and what that means for each energy center and your life as a whole. 
Take a moment and check in with yourself. How is your body feeling right in this moment? If you're generally healthy, check in for subtle symptoms. Is your neck feeling tense? Does your lower back ache? Do you have a headache? Are you exhausted — again? Are you feeling overwhelmed with the stress in your life? Are you worried that you are feeling depressed too often? Are you having trouble sleeping? Is anxiety present in your life? Or perhaps you're battling a more serious health diagnosis.
Whether you're experiencing the nuisance of a minor physical symptom, the more concerning stress of a serious health condition, or simple curiosity about how you might improve your physical energy and immunity and increase your longevity, your body is built to heal itself. Your body is wonderfully equipped with natural self-repair mechanisms that are under the influence of your own thoughts, emotions, beliefs and images. Curious? Join us to learn more.
Join our Team of Spirit Mentors in Sedona – for Individuals or Groups
$2,222 – Book Your Place Now
Prior to each group retreat, there is an Intake Form for each participant to fill in.
This retreat includes a 60-minute Swedish or Deep Tissue Massage with one of the spa's massage therapists – a $160 value.
Sacred Sedona Healing Retreat Schedule
Our Sacred Sedona Healing Retreat will begin the evening of Thursday, January 25, 2024, at Oasis in Sedona where you will connect with your Spirit Mentors and guides, experience an opening ceremony, conscious breathwork, and a cacao ceremony or Sedona herbal tea ceremony. For each day, please be prepared for a full day with the group at Oasis in Sedona, Sedona Infinity Spa and once a day out on the land, bringing a picnic lunch, snacks, water, a hat, comfortable walking or hiking shoes, sunglasses, sunblock, layered clothing, a backpack and a blanket and/or cushion for sitting on the red rocks.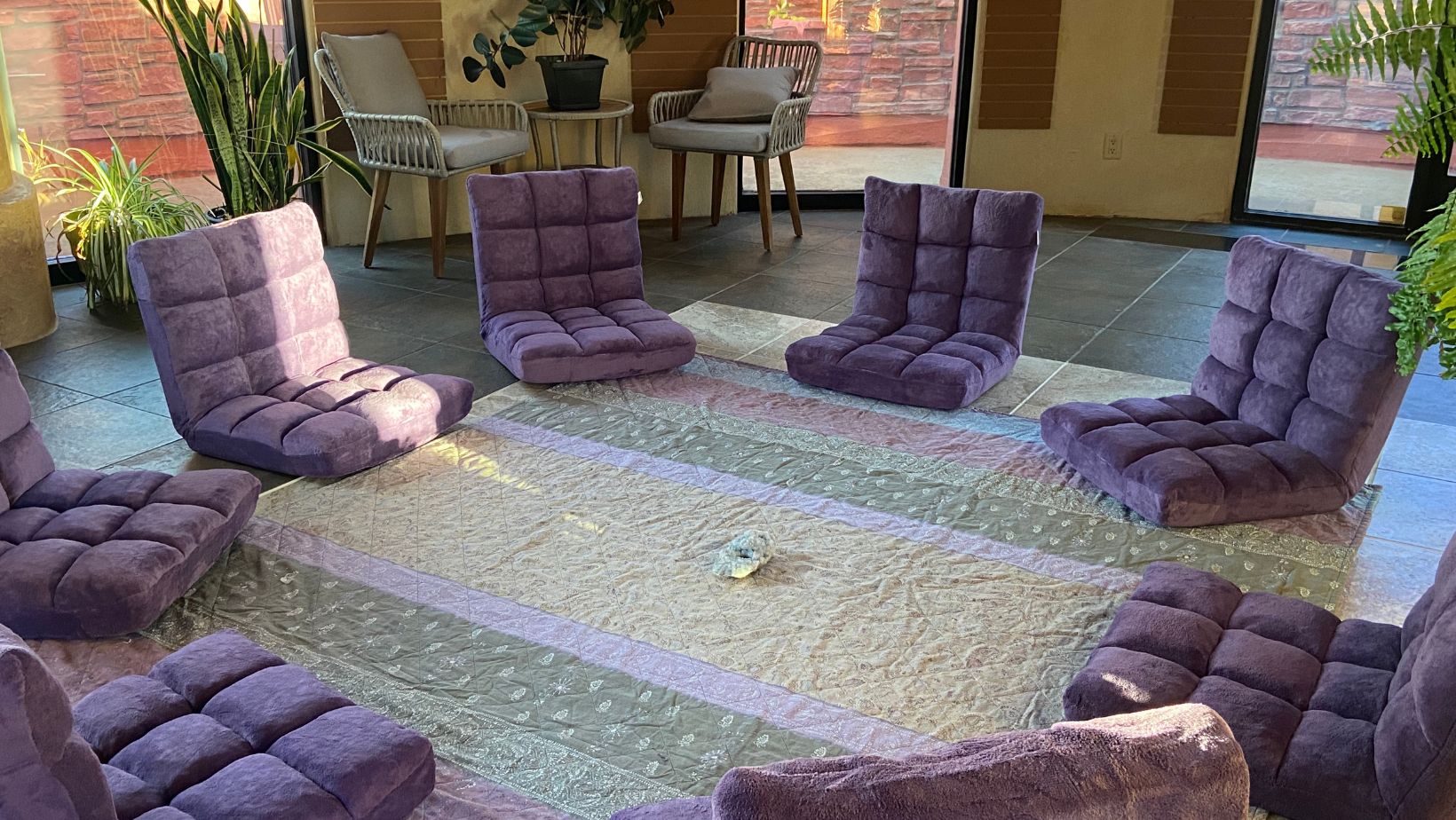 Evening - Meet & Greet
Check-in at Oasis in Sedona
Opening Ceremony
Getting to know your Spirit Mentors & Guides
Conscious Breathwork & Self-healing Guided Meditation
Halo Therapy in the Salt Room
Cacao Ceremony or Sedona Tea Ceremony
Retreat Logistics Overview
Day 1 - Releasing
Morning Detox Juice
Grounding Experiential to release early childhood trauma and to rediscover an energized life force.
Pendulum Chakra & Aura Readings & Assessment according to Brennan Healing Science
Red Light Therapy for Cellular Regeneration
Land Journey with Reiki Healing & Himalayan Singing Bowl Sound Healing
Releasing Ceremony
Chi-gong & Self-massage for Healing
Introspection & Journaling
Day 2 - Healing
Morning Detox Juice
Self-healing Vortex Journey on the land connecting with one of Sedona's powerful "vortexes" & experiential on our inner vortices
Trauma Conscious Yoga
Energy Consciousness Training on Emotions & Thoughts
Halo Therapy in the Salt Room
Red Light Therapy for Cellular Regeneration
Massage with Essential Oils
Brennan Healing Science Energy Healing Session
Crystal Bowl Sound Therapy
Introspection & Journaling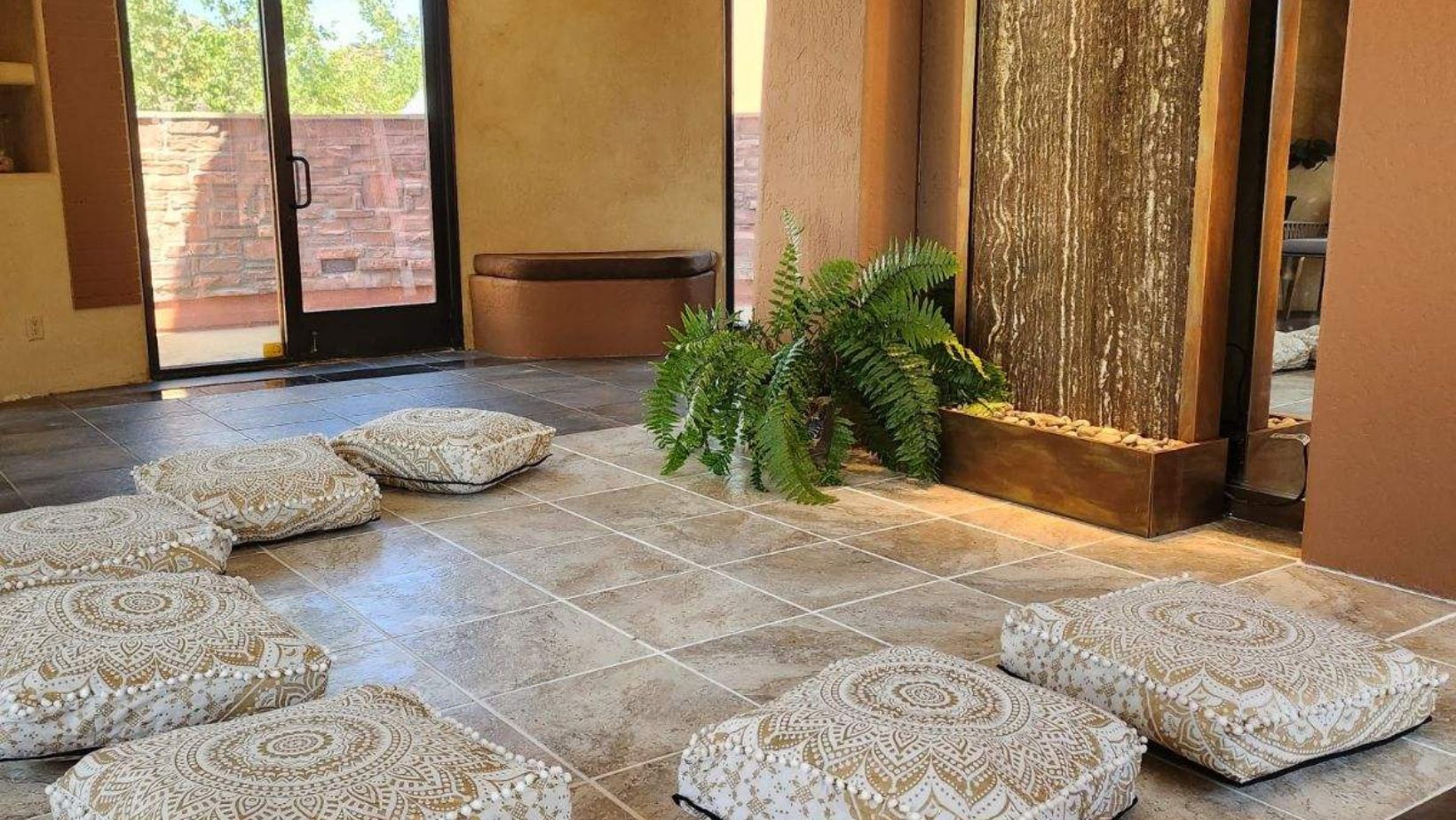 Day 3 - Expanding
Morning Detox Juice
Breathwork Healing Session
Individuation & Empowerment Session to initiate real transformation in your life
Healing Limiting Beliefs experiential session
Healing Waters Rebirth Challenge
Embracing & Integrating our Inner Healer
Integration & Closing Session