The Oasis is about offering a place for nurturing the deepest roots of our human being. It is as much a process of creating an internal space for learning, maturing and growing the spiritual self, as about experiencing spiritual places and activities here in Sedona.
We are offering retreats, events, and classes.
ABOUT US
With a vision to create an oasis for the soul in the Village of Oak Creek Sedona, Gigi Rock of Sedona Infinity Spa LLC and Melina Fuhrmann of SpiritFlow Sedona LLC have partnered to bring the Oasis in Sedona to life.
EXPERIENCES
Crystal Bowl Sound Therapy, Vortex Tours, Reiki & Sound on the Rocks, Breathwork, Meditation…
RETREATS
We offer different types of retreats:
Spiritual, Healing and Nature – both Private and the more affordable Group Retreats
But, no matter which option you choose, we are certain that you will feel the personal touch. Our intention is to offer small groups, individuals and couples life-changing experiences.
CLASSES
Trauma Conscious Yoga, Qi-gong, Meditation, Yoga Nidra, Crystal Bowl Sound Therapist Certification, Reiki Certification, Sufi Heart Moving Meditation, Energy-Consciousness Teaching all about the Chakras and Aura…
MEET THE TEAM
Have questions? Reach out to us!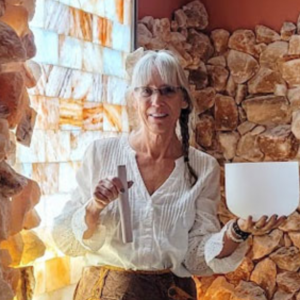 GIGI ROCK
Co-Owner
MELINA FUHRMANN
Co-Owner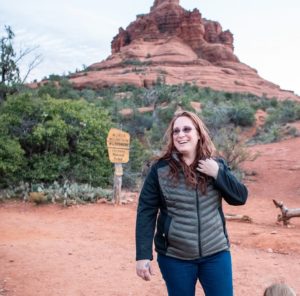 ATHYNA
Group Coordinator, Angel & Photographer